Studio Apartments for Rent in Cincinnati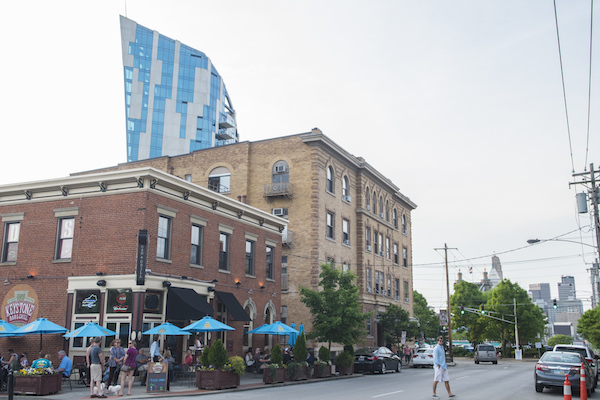 When you are looking for apartments for rent in Cincinnati two key factors are location and cost. At Duveneck Square Apartments in Covington, Kentucky you are in an ideal location and can find high-end living at an affordable rate. Covington is located just across the river from downtown Cincinnati and offers many benefits of its own as well.
Living In Historic Covington
Duveneck Square is located in a charming, historic section of Covington with immediate access to the area's bars, restaurants, and charming shops. Covington is also home to some beautiful architecture and many parks throughout the city and along the river.
Renting Efficiency Apartments in Cincinnati
Have you ever asked the question: what is an efficiency apartment? If you are wondering if a small but spacious apartment is right for you, Duveneck can show you the many perks of living in a studio.
Though there is not a large area in an efficiency apartment, it is still easy to maximize comfort because ours are stuffed with features to make you feel right at home. Duveneck studio apartments offer:
Full bathroom with under mount stainless sinks
Generous walk-in closet
Full sized laundry appliances
Over 620 sq. feet of living space
Cincinnati Attractions
Downtown Cincinnati and all of its attractions are just a short bike or drive across the 
Ohio River.  Whether you are in the mood to catch a Reds game at Great American Ballpark or to go for a stroll along the river at Smale Park, you can find whatever you're looking for very close to Duveneck Square Apartments.
The major companies located in downtown Cincinnati, along with the abundance of bars and breweries like Taft's Ale House, make the tri-state area ideal for young, up and coming professionals.  The Cincinnati business district is home to the headquarters of:
Procter and Gamble
Fifth Third
Kroger
Duveneck Square Apartments
Duveneck Square offers modern, efficiency apartments close to Cincinnati with tons of amenities. If you are looking to find affordable efficiency apartments in an ideal location, come check out Duveneck Square Apartments located at 31 W. Pike Street, in Covington.